Recent events
We regularly update this page with details of recent events that Regenerate-RISE has attended.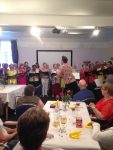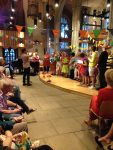 The Dover House Singers, a Putney singing group have put on two concerts recently to raise funds for Regenerate-RISE.  To date they have raised £6,507 towards our new Reablement Centre and both RISE members and the local community will enjoy their next concert on 14 July 2018 at St Mary's Church in Putney at 7 pm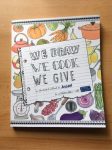 We Draw, We Cook, We Give has been printed by Assael Architecture in Putney to raise funds for Regenerate-RISE.  The book is now on sale at Waterstones.  Every copy sold will raise £5 towards the new Reablement Centre.  Do visit Waterstones in the Putney Exchange and purchase a copy – it is a great cook book with recipes contributed from RISE members and employees of Assael.