Kings and Queens 2019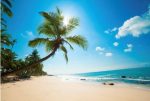 We are transporting you to a tropical island for this year's Kings and Queens.  It is on Saturday, 7 September 2019 from 1 pm – 5 pm on the Green, Danebury Avenue, Roehampton SW15.  The Mayor, Cllr Jane Cooper will be attending and we will be launching the Jim McKinney Memorial Fund – which is coming under a new Company Limited by Guarantee and registered charity called Roehampton Focus.  The profits from the raffle and Bingo will enable the new organisation to start a new work in Roehampton supporting projects that will benefit local residents as well as listening to local residents as to what the needs are in the area.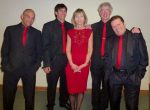 Atlantis will be with us to entertain our guests, Hillsong will be providing volunteers to serve us as usual and we are looking forward to an afternoon fit for a King or a Queen.  If you live in the area of SW15 or slightly beyond in Wandsworth, please do email us for tickets.  The event is free but entry is by ticket only.