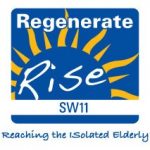 RISE was very pleased to receive a grant from Groundwork and has been able to buy equipment to enhance the activities held at RISE SW11.  These included a portable microphone, a karaoke machine, more musical instruments along with a good selection of art and craft materials.
We are very grateful to Westminster Building Services for their recent donation of £500 towards reaching the isolated elderly in the area.  We are also grateful to the London Community Grant for being able to put on chair-based dance exercises for the last year.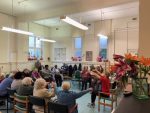 It has been a brilliant way of exercise for our clients, they have enjoyed the music and the afternoons very much indeed.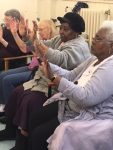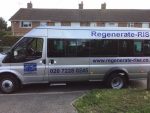 RISE SW11 was donated a new minibus from the legacy of Mary McNamara and the members are very grateful to have a Ford Transit which is much more economical than the previous Mercedes.  The bus will be a "Dementia-Friendly" bus and the interior will be designed to make the journey for people with Dementia, fun and a memorable experience.